» Site Navigation
Main Menu
Home
Forums
Chat
Rules
Tutorial
User CP
VFK Insider Staff
Contact Us
VFK Insider Store
Credit Wheel
Pin Manager
Pin Store
YouTube in Profile
Code Redemption
VFKI Features
Space Merchants Mobile
VFK Wiki
Social Networking
VFKI Facebook
VFKI Twitter
Virtual Family Kingdom
Homepage
VFK Constitution
About VFK
Contact VFK
Developer Blog
VFK Utilities
Verify VFK Account with VFKI
Trade List
Forum VFK Signature
Puzzle Answers
» VFK Leaderboard
Today's High Scores
---
Space Pirates
Chandigarh
1430
---
Laser Tag
Feline
1355
---
Night Fighters
Guest461551
0
---
Audubon (Birds)
MyImaginaryFriend
538
---
Checkers
FastWizard
1600
---
Fireworks (Classic)
Andre_Luiz
8569
---
Fireworks (New)
BERNARDO_S_ROCKS
8580
» Online Users: 5
0 members and 5 guests
No Members online
Most users ever online was 120, 09-06-2014 at 04:16 PM.
Eko Obsidian - Coming October!
Sep 21, 2016 - 6:02 PM - by PrinceLava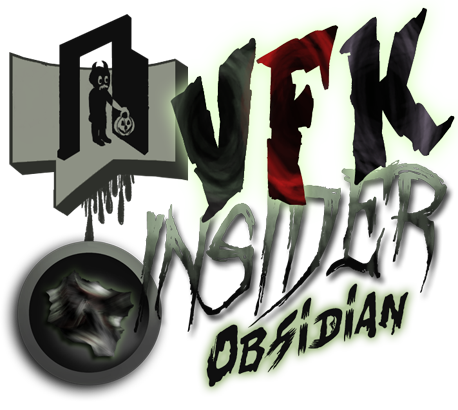 "I always feel like, somebody's watching me!"
Hey Insiders!


The results are in. You spoke and we listened, and the official skin for VFK Insider this Halloween will be Eko Obsidian!

This new theme will take the spirit of Halloween, the darkness, the pumpkins, the ghost and the vampires, the candy, and most importantly....the FUN of the holiday and combine them into a chilling and exciting new style for the site.

The new theme is now under development, and will be released Sunday, October 2nd!

~ The Insider Team
1 Reply | 69 Views
Happy 4th, with Blue Goldstone!
Jul 04, 2016 - 3:43 AM - by PrinceLava
"Three Cheers for the Red White and Blue!"
Hey Insiders!

Happy 4th of July!

Eko Blue Goldstone has arrived!!

To use the theme, click here or choose it at the bottom left of the site!

The new skin incorporates the themes of fireworks, Retro Age, Stars, Summer Night Fun, & more!

You'll find a few surprises as you explore the new theme.

After the holiday week ends, the skin will remain permanently! The only changes are a few 4th of July decorations will be removed.

~ The Insider Team
1 Reply | 278 Views
» Stats
Members: 626
Threads: 2,980
Posts: 14,501
Top Poster: I.Am.Chalk (1,059)

Welcome to our newest member, king9
» VFK Updater
Most Recent VFK News

There is no current news to display. VFK should do something interesting so there is some current news to display, shouldn't they?

---
» Recent Threads
LF Gossamer Webs-All
7 Replies, 72 Views
Trading an Ice + More..
15 Replies, 293 Views
Looking for fireworks...
1 Replies, 28 Views
Trading credits and...
9 Replies, 117 Views
Zoo Upcoming Events!!
Last post by
PrinceLava
7 Replies, 349 Views
ALL Halloween clothes
Last post by
prettyredstone
7 Replies, 169 Views
Scavenger Hunt 9/27!
Last post by
dazz
0 Replies, 27 Views
Where is Zoo Pin #2?
Last post by
Brain-Freeze
4 Replies, 87 Views
Eko Obsidian - Coming...
Last post by
SportyChic
1 Replies, 69 Views
HALLOWEEN Vote!
Last post by
PrinceLava
4 Replies, 498 Views